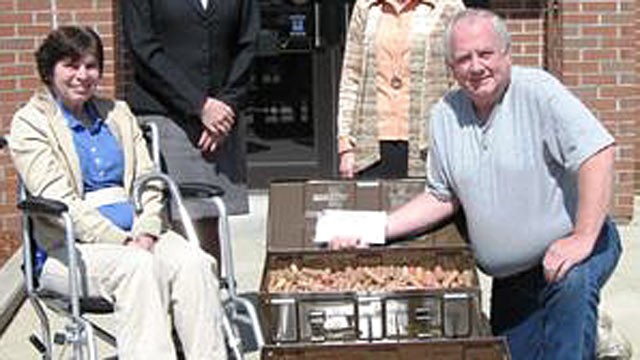 Good Morning America
reported the following:
A Milford, Mass., man saved his pennies to pay off his mortgage--literally. He carted more than 62,000 pennies to the bank to make his last payment. 'Thirty-five years ago when my wife and I took out our mortgage for our first home I happened to pick up a penny in a parking lot,' Thomas Daigle told ABC News. 'I said, "I'm going to pay our last mortgage in pennies."' And, that's exactly he did. In all, that's about 427 pounds of pennies at 145 pennies to the pound, though pennies minted after 1982 weigh in at 181 to the pound. Daigle says he didn't weigh them.
Read more.