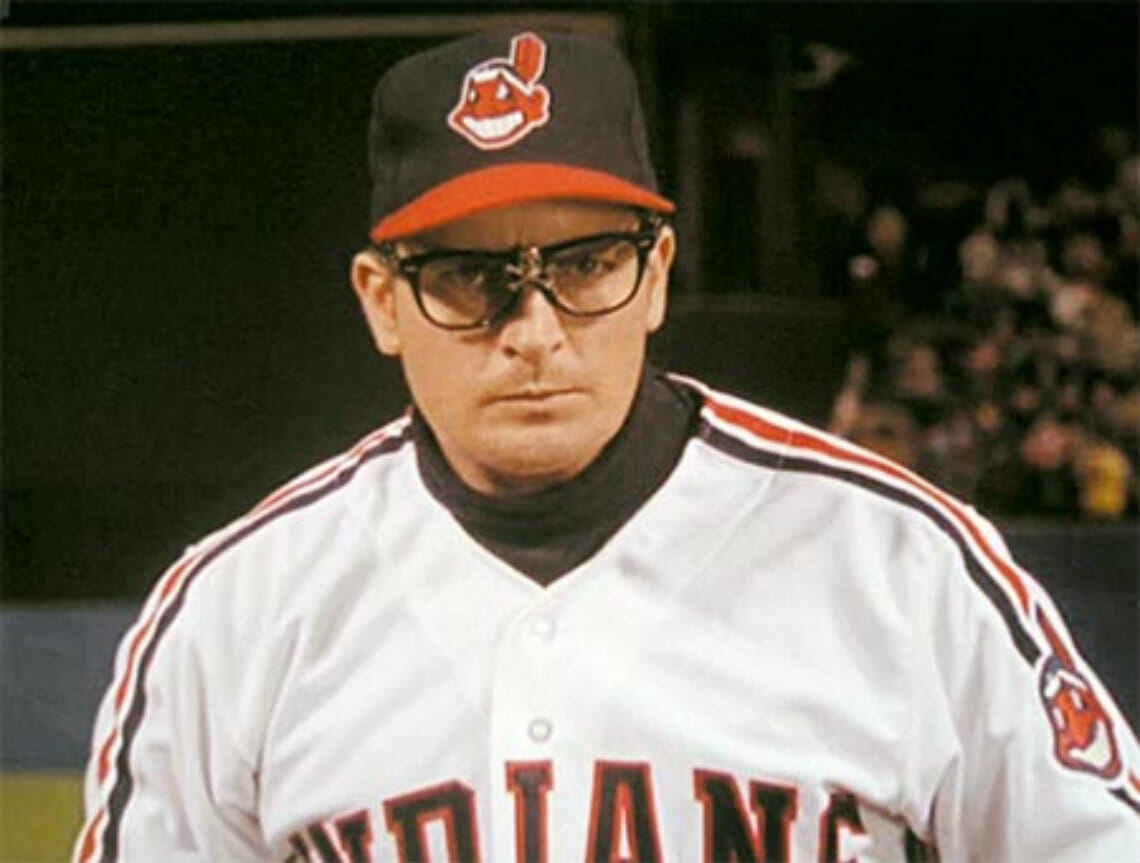 "Wild Thing" wearing glasses
in the movie Major League.
In the movie,
Major League,
pitcher Ricky "Wild Thing" Vaughn (Charlie Sheen) has a major league fastball but
Little League
control. The team buys him glasses. Boom! Major League Superstar. It's not far from the truth.
"Tyler Clippard cannot remember the exact moment when he decided to see the eye doctor. He might have been standing on a mound in Columbus, Ohio, squinting at the sign in the shadows between the catcher's legs. That happened often during the summer of 2008. Clippard also squinted when he was in the clubhouse, or looking at the television. His teammates teased him endlessly," reports the
New York Times
. "Clippard was 23 years
Mets' Clippard wearing his glasses.
old and in his sixth year in the minors. He did not have overly powerful stuff or great statistics. He did have some brief experience in the majors, but it was still unclear what would become of him. He thought he could get by squinting. He went to the eye doctor, in part, because he had nothing to lose. But once he did, and was given prescription glasses, his career — coincidentally or not — began to take off."
Read more
.