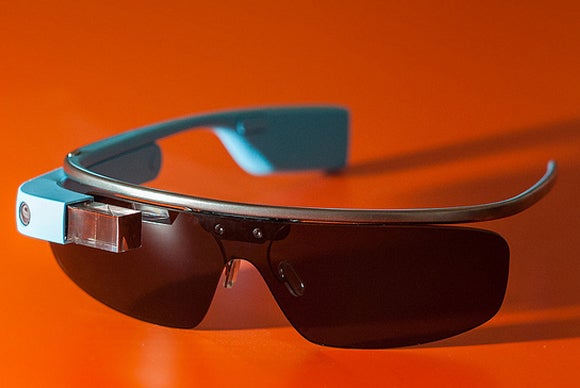 "The next edition of Google Glass will target enterprises and feature an attachable design, a news report suggests, shedding new light on rumors that have been circulating over the past several months," reports
PCWorld
. "The device will feature a curved, rectangular form factor much the way the first, consumer-focused Glass edition did, according to an
article
in the Wall Street Journal. It will differ from that version, however, in that it will reportedly feature a button-and-hinge system rather than a fixed frame, making it attachable to different kinds of eyewear."
Read more
.
Google has not given up on Glass. "Sounding a bit like his perfectionist late boss and iPod-designing collaborator Steve Jobs, the head of Google's Nest division suggested to the BBC that he was handed control over design of a new Google Glass because he volunteered to fix it," reports
Silicon Beat
. "Tony Fadell, co-founder of connected thermostat maker Nest, joined Google when the tech giant bought his company for $3.2 billion last year. Along with designing Internet-connected thermostats, smoke detectors and home security cameras, he also began working on Glass, the high-tech eyewear, when Google canceled its failed public experiment in January and moved it into the Nest division for more internal research and design. Fadell told the BBC in a wide-ranging
video interview
posted Friday that the emerging wearable market is as exciting as the PC innovation of the 1980s."
Read more
.