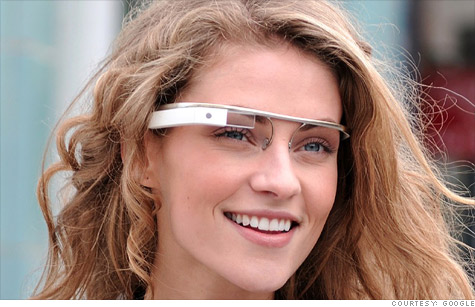 "Does Google's latest promotional video for Glass have you longing for a pair of the augmented reality glasses? Well, we finally have official word from Google that it is aiming to release a 'fully-polished' version of the wearable headset to consumers by the end of this year. The company has also informed us that Google Glass will cost 'less than $1,500' when it goes on sale," according to a post on
The Verge.
"Last June, the first pre-orders for the 'Explorer' edition of the headset were made available to developers at Google I/O for $1,500, and they were set for delivery some time in the early part of this year. Earlier this week, Google opened up pre-orders for the Explorer headset to 'creative individuals' for the same price, but that program is selective and requires a brief application. Today is the first time that Google has provided specific information on Glass' release to the public, but there have been hints that it'd be available in 2013. Last May, Sergey Brin said 'I have some hopes to maybe get it out sometime next year.'"
Read more in The Verge
.
MTV UK
reports that "Facebook CEO Mark Zuckerberg has confessed that he "can't wait" to own a pair."
Read more on
MTV UK
.