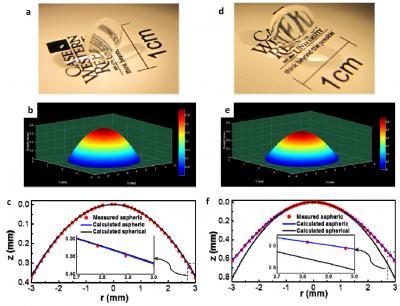 Drawing heavily upon nature for inspiration, a team of researchers has created a new artificial lens that reportedly is nearly identical to the natural lens of the human eye. The lens, made up of thousands of nanoscale polymer layers, may provide a more natural performance in implantable lenses to replace damaged or diseased human eye lenses, as well as consumer vision products, claims the researches. It also may lead to superior ground and aerial surveillance technology.
This work, which the Case Western Reserve University, Rose-Hulman Institute of Technology, U.S. Naval Research Laboratory, and PolymerPlus team describes in the Optical Society's (
OSA
) open-access journal
Optics Express
, also provides a new material approach for fabricating synthetic polymer lenses.
Read more.