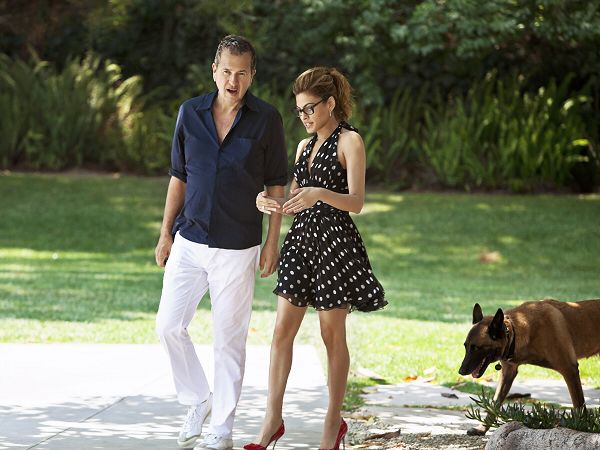 "Vogue Eyewear [has unveiled] its latest communication campaign for Spring/Summer 2014 titled, 'She's in Vogue.'" notes Midwest Lens. "The glamorous campaign features Vogue Eyewear's Global Brand Ambassador,
Eva Mendes
who has been captured once again through the lens of renowned fashion photographer,
Mario Testino
. The campaign that was shot on September 18th at the Simon Residence in Beverly Hills, is made up of six stunning images, which depict a determined and charismatic woman who lives her life to the fullest. The photos, which offer a glimpse into Eva's daily routine, illustrate real life moments with the actress who is featured alongside her adorable Belgian Malinois, Hugò." Read more.