Need to renew your state license and ABO/NCLE certification? Want the best
value in continuing education? Need a full-day, 7-credit program? F.E. Enterprises' OpticalCEUs has what you want and need! And, soon, you will be able to register online, by mail, or by phone.
So keep you eyes open for your chance to hear about the latest ideas in the field - from light and vision to new contact lens technology. Earn your ABO/NCLE credits with 7 courses at the
Grand Pequot Ballroom, Foxwoods Resort and Casino on Sunday, April 26.
They'll help you:
Advise your patients about blue light and night vision.
Provide top-notch patient care with new technology and analysis of daily disposable contact lenses.
Expand your knowledge of vision, spectacle lenses and the optician's scope of practice.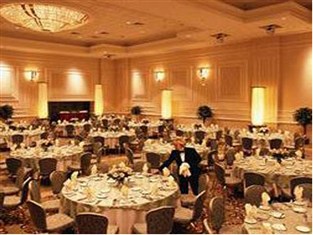 The presentations that will help you? Here they are:
Miru 1day – New Technology in Daily Disposable Lenses Speaker: Donna Schaub (1 NCLE) 9am-10am - NEW!
Blue Perspective Speaker: Deborah Kotob (1 ABO) 10am-11am - NEW!
Night Vision Speaker: Deborah Kotob (1 NCLE) 11am-Noon
Day By Day Speaker: Joe Forte (1 NCLE) 1pm-2pm
Everything You Always Wanted to Know About Lenses, But Were Afraid to Ask Speaker: Joe Forte (1 ABO) 2pm-3pm
You Be the Judge: Opticians and Malpractice Speaker: Linda Conlin (1 NCLE) 3pm-4pm – NEW!
Reflecting on Refraction. Speaker: Joe Forte (1 ABO) 4pm-5pm.
As always, conference attendees can enjoy a delicious hot buffet lunch compliments of OpticalCEUs.
OpticalCEUs Lecturers
Accredited lecturers Linda Conlin, Deborah Kotob of Vision-Ease, Joe Forte and Donna Schaub of Menicon America will present seven courses enabling you to earn ABO/NCLE credits.
For over 15 years Linda, an NAO Fellow Ambassador, has provided continuing education and training for opticians at the state and national levels. She is ABO and NCLE certified, licensed in CT, MA and RI, and has written for 20/20 and EyeWitness magazines. She founded OpticalCEUs and launched OpticalCEU.com and Optical News from OpticalCEUs news blog for opticians.
Deborah, the ECP education facilitator for Vision-Ease, creates and presents ABO, NCLE and JCAHPO seminars related to optics and best practices. A Massachusetts-licensed optician, she has owned two optical businesses and was a sales representative for MODO and Luxottica. Deborah has achieved ABOM and NCLE certifications.
Joe, the director of contact lens services for Greenwich Ophthalmology Associates, lectured at CUNY Tech, Vision Expo and Optifair. He was program director of the Interboro Institute College of Opticianry where he taught courses in various areas of contact lenses and optics.
Donna, a strategic account executive for Menicon America, is an experienced contact lens fitter and management consultant, overseeing optical shops throughout New England. With over 25 years of optical, retail and management experience, Donna is ABO and NCLE certified and licensed in CT.
Directions
Foxwoods is located at 350 Trolley Line Blvd., Mashantucket, CT 06338, on Route 2 between I-395 and I-95. Valet parking is free. For accommodations, call Foxwoods at 1-800 PLAY BIG. Overnight reservations are not associated with the seminar.