OpticalCEU's will hold its annual Fall Seminar for opticians at the Grand Pequot at Foxwoods on Oct. 28th.
"With the forecasts from the National Weather Service indicating that the effects of the storm not reaching the area until Monday morning at the earliest, we see no reason for cancelling the seminar," says Linda Conlin, founder and lecturer for OpticalCEU's. "We will monitor the situation. We will let attendees know if there is a change of plans."For the quickest information, check here at OpticalCEUs Website or on this blog for updates. If you do not see an update, then the seminar will go as planned.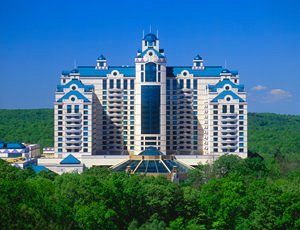 This year F.E. Enterprises has a full-day, 7-credit program at the Grand Pequot Ballroom, Foxwoods Resort and Casino. In response to attendee requests, OpticalCEUs added a more comfortable learning environment to accompany our Grand Pequot Ballroom conference space.
Accredited lecturer

s Linda Conlin, Deborah Kotob of Vision-Ease and Joe Forte will present ABO and NCLE accredited courses. You can apply the credit from all courses toward your state

license and your ABO/NCLE certification. For14 years, Linda, an NAO Fellow Ambassador and member

of CLSA's University Review Committee, has provided continuing education for opticians at the state and national level. She is ABO and NCLE certified, licensed in CT, MA and RI, has a BS from Fairfield University and was a columnist for EyeWitness magazine.
Deborah, a sales consultant for

Vision-Ease,

writ

es, edits and presents ABO seminars related to best practices. A Massachusetts-licensed optician, she has owned an optical business and was a sales representative for MODO and Luxottica. Deborah is certified by the ABO and NCLE.
Joe lectured at CUNY Tech, specializing in contact lenses and was program director of the Interboro Institute College of Opticianry where he taught courses in various areas of contact lenses and optics. He has lectured at Vision Expo and Optifair. He is currently director of contact lens services for Raymond Opticians.
The Grand Pequot at Foxwoods

is located at 350 Trolley Line Boulevard, Mashantucket, Connecticut 06338 on Route 2 between I-395 and I-95. Valet parking is free.

Click this link for directions

. F

or accommodations, call Foxwoods at 1-800 PLAY BIG. Overnight reservations are not associated with the seminar.