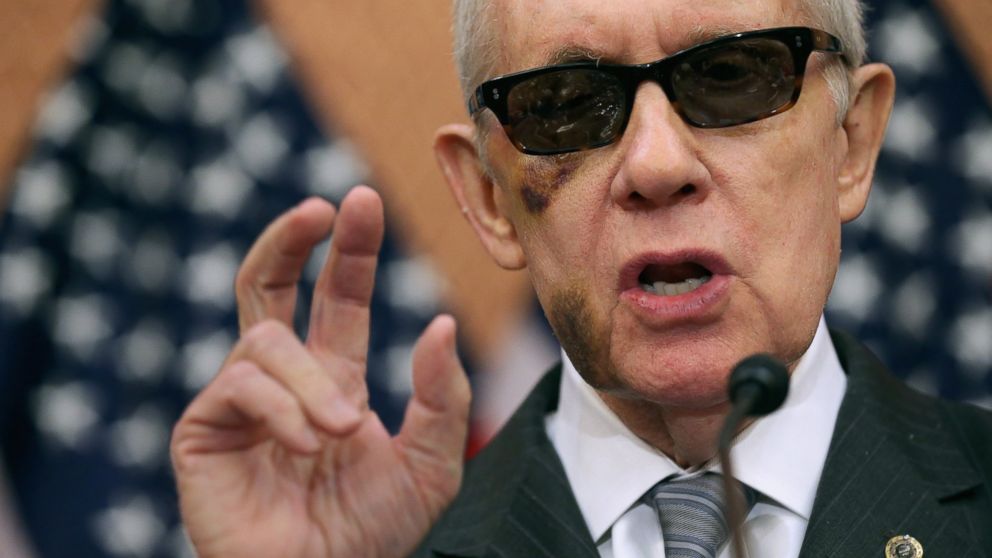 "Wearing sunglasses indoors may be the new craze on
Capitol Hill
," notes
ABC News.
"House Minority Leader
Nancy Pelosi
walked into a news conference on DHS funding this morning and threw on some sunglasses in solidarity with Senate Minority Leader
Harry Reid
. "I brought my glasses to be with Harry but he switched on me," Pelosi said to laughs from reporters. "I tricked her," Reid answered."
Read more
.