Eye care professionals work on the front lines protecting patients' most valued sense and that involves prevention, diagnoses, treatment and education.
Education is particularly important for patient care. Only 11 percent of respondents to a 2005 survey knew glaucoma and diabetic retinopathy had no warning signs. (Yes, the data is old, but eye care education among the general population seems to have remained stagnant…excluding trips to WebMD.)
Perhaps exacerbated by ill-informed patients, the figures related to common eye diseases in the United States are staggering. Here are 14 of the most eye-popping stats:
From the
Centers for Disease Control
and the
Research to Prevent Blindness
:
Sixty-one million U.S. adults are high-risk for serious vision loss, but only half have visited an eye doctor in the past year.
In 2004, 3.3 million Americans aged 40 and older suffer from blindness or low vision. That number is projected to double by 2030 due to an aging population and increasing rates of diabetes and other chronic diseases.
Refractive correction could improve the vision of 11 million Americans over the age of 12.
Nearly 2 million people over 40 years old suffer from age-related macular degeneration (AMD). The number of people with AMD will reach 2.95 million by 2020.
The number of people with cataract in at least one eye will increase by nearly 50 percent from 20.5 million to 30.1 million by 2020.
Diabetic retinopathy is the leading cause of blindness, and retinopathy and vision-threatening retinopathy affect 5 million Americans.
Amblyopia, the number one cause of vision loss in one eye for children to middle-aged adults, affects 2 to 3 percent of the population.
Ten thousand Americans will turn 65 years old every day for the next 10 years. Estimates show that more than 50 million Americans will be blind, have low vision or have an age-related eye disease.
Every seven minutes an American goes blind or becomes visually impaired.
Legally blind patients said they would trade more than a third of their remaining years to regain perfect vision. People without light perception would be willing to trade 74 percent of their remaining years.
Between 40 and 45 percent of diabetics have diabetic retinopathy.
Each year, 200,000 Americans develop advanced age-related macular degeneration.
The rate of age-related macular degeneration jumps from 2 percent among 50-somethings to about 30 percent for people over 75.
Roughly 50 percent of the 2.3 million Americans aged 40 and older with glaucoma don't know they have the disease.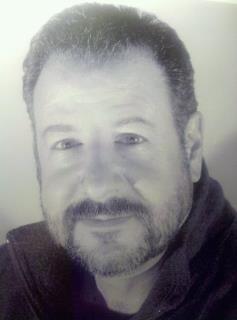 Want to know more than statistics about common eye diseases? Join eye care expert
Joe Forte
at Foxwoods Resort and Casino on April 6 for an opportunity to earn three ABO and four NCLE continuing education credits.
He'll show you common eye conditions and diagnostic instruments, the anatomy of the eye and external structures, conditions of the anterior and posterior segments and more!
Register now
!