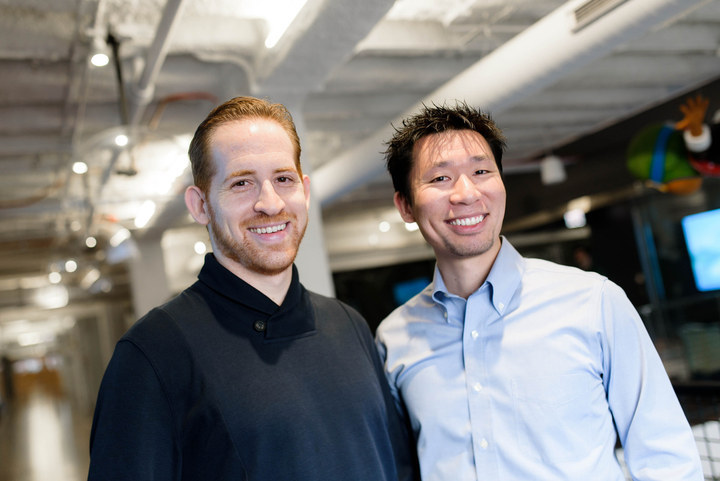 Opternative founders Aaron Dallek and Steven Lee, OD.
"The eyeglass prescription process is the latest health care service to be disrupted — and now optometrists are waging an all-out war against a startup that lets people do vision tests without looking away from their laptops," goes the
Buzz Feed posting
. "Less than a year ago,
Opternative
, a Chicago startup, began serving customers through its website. In that time, optometrist lobbying groups have successfully backed legislation that bans the company's ability to operate in five states, including Georgia as of yesterday. Last month, the American Optometric Association
complained
to the Food and Drug Administration that the company's service should be taken off the market and studied because it is allegedly operating without federal approval. In the same breath, the group likened startups like Opternative to the 'corporate equivalents of snake oil salesmen.'"
Read more
.
Vision Monday
reported a few days ago:
"Organized optometry won the latest round in its fight against online refraction when lawmakers in the state of Georgia enacted legislation last week which makes it illegal to issue a contact lens or spectacle prescription without an in-person, comprehensive eye exam conducted by a state-licensed practitioner." Read more.