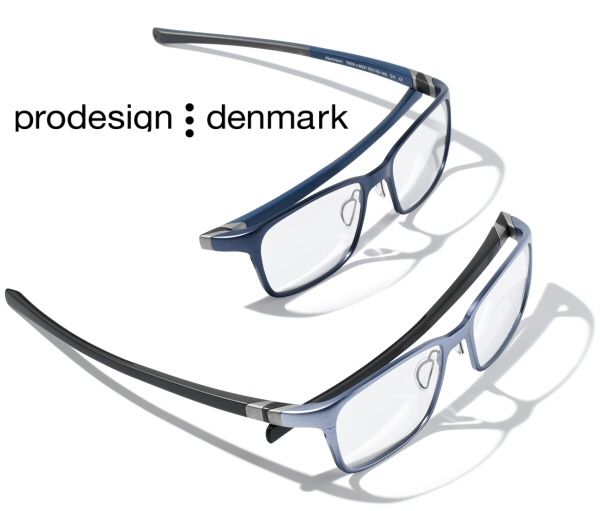 "With a design inspired by nature and architecture, the ProDesign Zense collection is a combination between a 45 degrees rotation hinge and a high quality flex. No visible screws in the hinge, and likewise in the front, combined with the all over squared shaping," write
Midwest Lens.
"The three shapes in full aluminum, and one with rim in titanium, are all made as the perfect match to the man who wants a classic, sporty and exclusive look. The rubber on the inside makes this a perfect "no slip" construction with straight temples, but can of course be adjusted individual behind the ears if preferred. The colors of the front are all made by adonization while the hinges are made with PVD. Both recognized for a superior no peeling quality. For more information please visit their website at
prodesigndenmark.com. Read more.